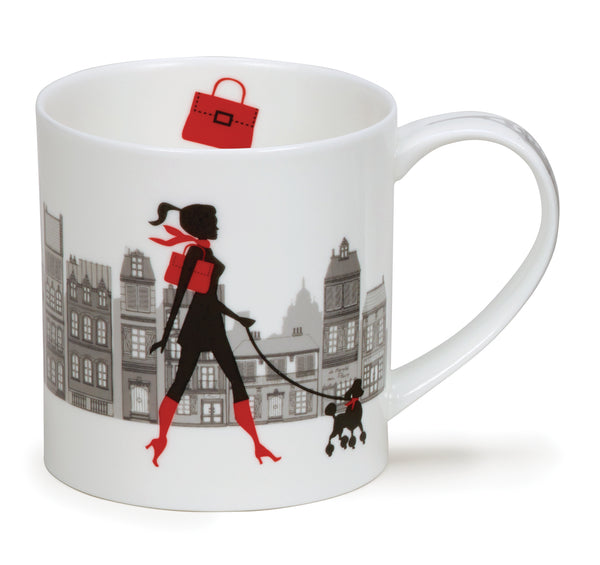 Dunoon Mugs: Orkney City Chic Poodle
This mug features beautiful artwork by artist Kate Mawdsley.
Kate was born in Lancashire and lived in London for 20 years where she studied fashion and textiles at Midlesex University. After working in the fashion industry, Kate specialised in illustration and has been involved with Dunoon for over 20 years, exploring subjects and different styles of artwork to keep her designs fresh and exciting.

Packaged in a glossy black and white Dunoon branded box.
Mug can be packaged with tea, coffee, and other English treats! Contact us for add-ons.
Custom Designs must have a MOQ of 300 pieces.
+ Capacity: 0.35l
+ Height: 91mm
 + Diameter: 88mm
+ Strap Handle Mug
+ 100% Fine Bone China
+ Decorated Outside, Interior Rim and Handle
+ Graphics illustrated by Kate Mawdsley
All imported from the UK and ready to ship. Please allow 1-2 weeks for your mug to arrive with delays from COVID-19 (domestic). For international orders, shipping can take up to 2-3 weeks with COVID-19 delays.
Recommendations