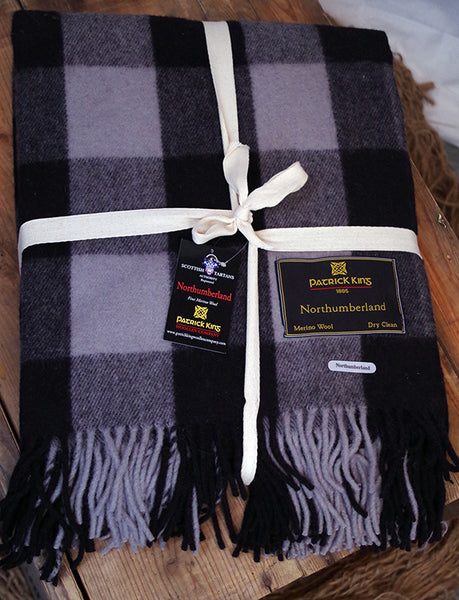 Northumberland Tartan Deluxe Merino Wool Blanket
Gorgeous All Wool Blankets by Edinburgh Tartan Wool Collection. Matching Wool Throw Cushions also available.
100% wool tartan blanket throws that have been our best sellers over the years!
These tartan blankets add a warm, cozy feeling to any home. Makes a beautiful touch of rustic country flair at your cottage and to any living room. They are perfect to add to around the house as the cold season approaches, plus they're also in their element for a summer picnic! A great gift for well-loved clients.
Fine Wool Blanket 69" x 62" with a 3" fringe

Northumberland Tartan, originally worn by shepherds tending their flocks in the Scottish borders area. Textile historians have dated a fragment of the pattern, discovered in a bottle near Falkirk, to 270 A.D., suggesting that the pattern was known as far back as Roman times.

Recommendations